Dave Canova vs Keith Wolhar
April 9, 2016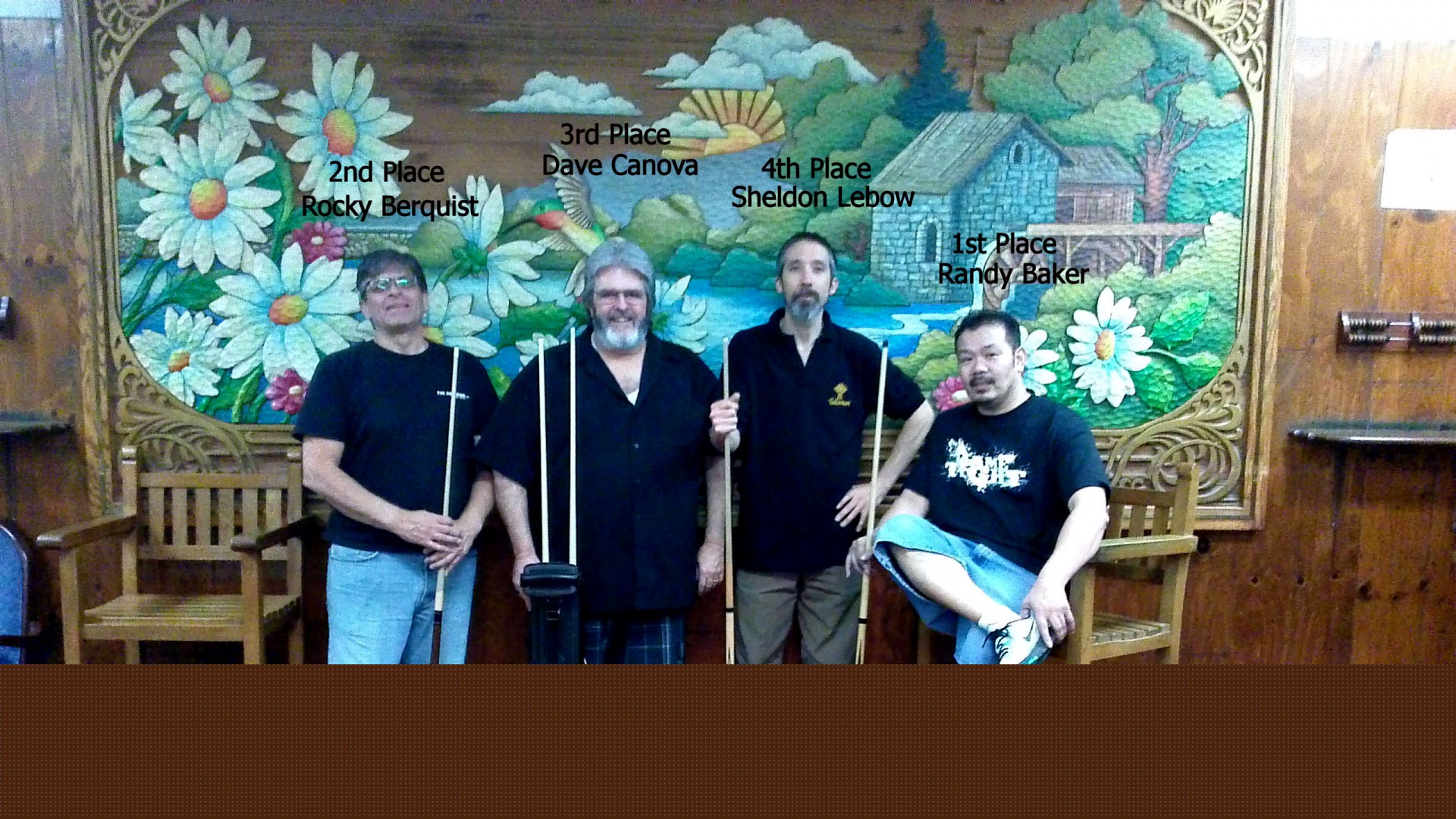 Win Jim's Money May 14th Results
The May issue of the Cue Balls "Win Jim's Money" attracted 34 players to the field. It was a perfect day for a Pool Tournament, as the rain started early. $550 was the prize pool, with $215 going to the winner. 2nd would claim $130 for their disappointment and 3rd would go home crying with their $80 prize. The Cue Ball paid out to the 8th place spot, $10

In the match for the point, Rocky Berquist and Randy Baker faced off in a 8 -4 race. Baker prevailed 8 -2. Berquist missed the 8 ball on his final shot of the match, crumpling to his knees in defeat, as Baker converted.

Meanwhile Sheldon Lebow, the "Cue Tech Master", faced off with Dave " Obi Wan Casanova", Canova in a 5 – 4 race. After being down 3 – 1, Berquist stormed back to take the match 4-3. Berquist made a tough out from the 8 sealing the win.
Berquist's prize was a rematch with Randy Baker for the 1st place prize. The race was 8 -4, not allowing much room for error, Karma or luck. Different match, same result. Baker won the match 8- 2. (see above) Berquist says he had his chances but couldn't convert. Randy Baker, in his usual machine like manner, seized the prize.
The next "Win Jim's Money" 9 Ball handicapped tournament is scheduled for Saturday June 11, 2016. Player registration opens at 9:30am and play starts @ 10:00. BE HERE!